One of the best features of the Extra Theme, and one that even Divi doesn't have, is the ability to use the Divi Builder on category pages. This allows you to turn your category pages from plain lists of posts into attractive, useful and high-converting pages.
However, when you try to edit a category using the Divi Builder, you'll notice that something is missing – most of the modules normally available to you in Divi! There's no sliders, there's no accordions, there's no email optin forms, and so on… This makes creating your perfect category page difficult.
Fortunately there is now an answer. Divi Space have just released the Extra Module Mate plugin which solves this by making all the standard Divi Modules available to you in the category builder, like so: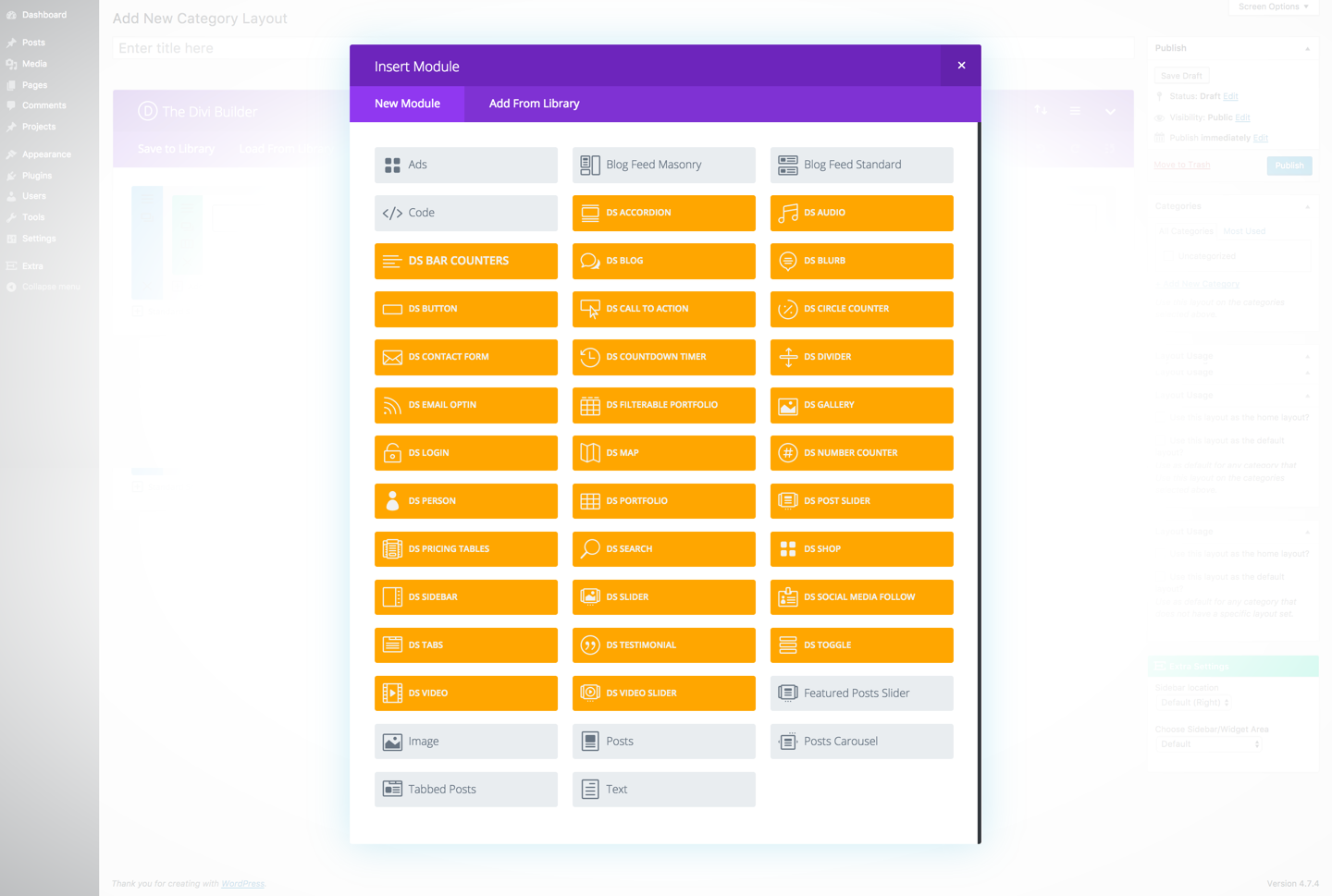 All of the modules shown in orange are enabled when you install Extra Module Mate. This obviously makes it much easier to lay out the category page the way you want.
Note: the Extra Module Mate plugin should not be confused with my own free plugin, Divi Module Mate. While Extra Module Mate makes the standard Divi modules available on Extra's category layouts, Divi Module Mate lets you easily find new modules created for Divi and Extra by third-party developers.