Author:
dan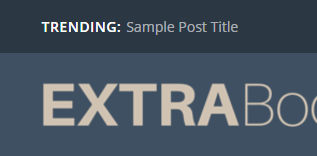 A quick tip for hiding the "three line" trending button using CSS.
Read More
About Extra Booster
Extra Booster is a site about the Extra Theme by Elegant Themes. It is a collection of my tips for making the most out of the theme.
Affiliate Disclosure
The site is partially supported by affiliate links, which may earn me a small commission if you click on them. There is no cost to you and I only link to products I use myself.